SAFE, SECURE SOLUTION FOR THE MANAGEMENT OF YOUR FROZEN EGGS AND EMBRYOS
SAFE, SECURE SOLUTION FOR THE MANAGEMENT OF YOUR FROZEN EGGS AND EMBRYOS
DO YOU KNOW WHERE YOUR EGGS AND EMBRYOS ARE?
DO YOU KNOW WHERE YOUR EGGS AND EMBRYOS ARE?
We know you want the highest levels of safety and transparency for your frozen eggs and embryos.
Until now, frozen eggs and embryos have been kept in storage tanks that use outdated technology and manual processes, creating the potential for rare but devastating errors like mix-ups and loss.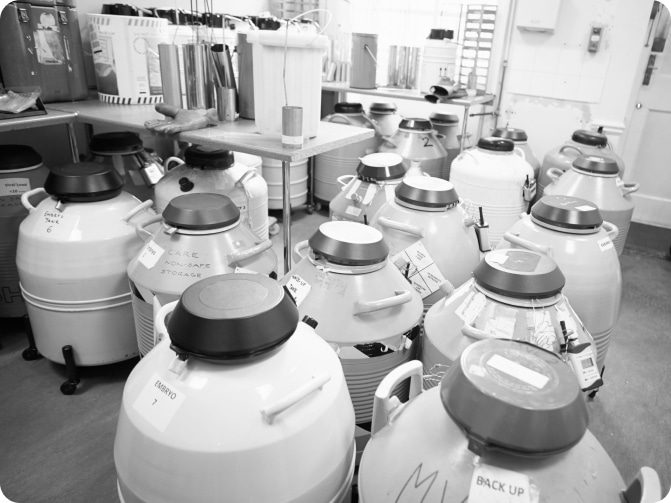 TMRW IS THE SUPERIOR SOLUTION
TMRW created the CryoRobot Select, the world's first and only FDA-cleared automated platform for the safe management of frozen eggs and embryos.
Digitally identifies, tracks, monitors, and protects your most precious cells

Replaces old technology and manual processes with a new fully-automated digital system

Provides new levels of safety, transparency, and peace of mind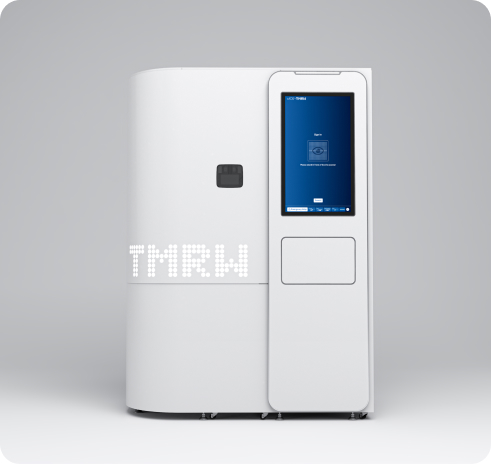 TODAY VS. TMRW: THE DIFFERENCE IS CLEAR
Manual storage and retrieval

Manual inventory checks and audit
Digital labeling using RFID technology
Fully-automated egg and embryo management
Proactive 24/7 monitoring with thousands of automatic daily checks
Automatic, real-time inventory with entire audit trail
GET 24/7 PEACE OF MIND, NO MATTER HOW YOU STORE
TMRW BENEFITS: A SNAPSHOT
TMRW reduces potential points of failure that lead to harm in the cryostorage process by 93%.
Software encryption ensures your data is safe.
TMRW's revolutionary technology gives patients one less thing to worry about.
"Knowing that our specimens are well taken care of and that they are going to be safe means we have one less thing to worry about."
Kadie and Mark Vios
St. Louis Patients
"I posted on Instagram about being nervous about my embryos' safety and wanting to transfer them out of [Texas], and a friend of mine put me in touch with TMRW."
Danielle
Moved her specimens to TMRW's NY cryobank